Free Delivery
We come to you.
Refill Fast

Prescriptions quickly filled while you wait
Personalized Service & Care
When you call, you speak to a person.
Accepts Tricare
Accepts all Medicaid Plans.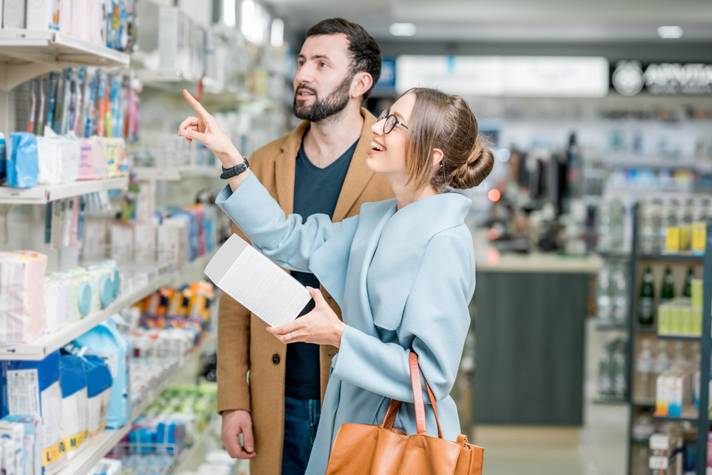 Bittings Pharmacy & Medical Equipment is a locally-owned community pharmacy dedicated to providing outstanding customer service at an affordable price. We are your one-stop shop for all your pharmacy and medical needs. At Bittings Pharmacy & Medical Equipment, you can count on personal attention provided by our caring, professional staff. We also partner with local community organizations to meet their health needs including Gentiva Hospice. Visit us today and experience the Bittings Pharmacy & Medical Equipment difference.
Smoking Cessation Program
Those who quit smoking can greatly reduce the risk of developing smoke related health issues such as lung disease, heart disease and cancer. This is why our pharmacy is proud to offer a smoking cessation program to help you quit smoking and improve your health. Click here to learn more about our smoking cessation program provided by the state of Florida.
World Equestrian Center Employees and Guests
The staff at Bitting's Pharmacy is pleased to offer delivery service to employees and guests of the World Equestrian Center. Bitting's is also able to offer Durable Medical equipment such as crutches, wheelchairs, dressings and braces for delivery to injured participants. For guests who have forgotten their non-controlled medication at home we are able to help you get emergency medication. We also compound medications for humans and their animals. Please call 352-732-3666 for assistance with any of these services.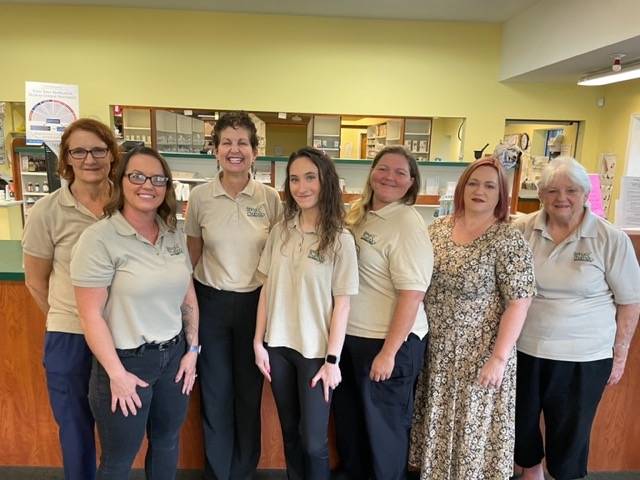 Janna
Head pharmacist Janna is a UF graduate and has a wide range of pharmacy experience including all types of compounding. She will happily answer any medication and healthcare questions you may have.
Elissa
Elissa is our main compounding technician and is a proud US Military vet.
Jordan
Jordan is an especially helpful customer service representative who hails from Wisconsin.
Dafney
Dafney runs our equipment desk. She will make sure you have properly fitting hosiery and medical equipment and that you know how to use it properly!
Pam & Dave
Pam and Dave are the owners of the store, if our staff can't help you please contact us at 352-732-3666.

Originally located on N. Magnolia Ave., Bitting's Drug Store, the oldest Ocala pharmacy, provided drugs and seeds for Ocala throughout the 1920's. Interior shots of Bitting's Drug Store was used in filming of the 1926 film, "It's The Old Army Game" starring W C Fields.
Pre World War II, "Doc" Bitting expanded his practice to the southeast corner of Downtown Square where Harry's is now located. In addition to drugs and sundries, a soda fountain was also added.
Further growth continued and Bitting's moved to its current location in 1974, eventually taking over the entire building that once held several doctor offices.
In September 2008 Bitting's suffered a devastating fire. The entire building was destroyed except for the outer four concrete walls.
With support from our community, a determined staff was able to start filling prescriptions from a temporary structure within forty eight hours.
As our store was rebuilt, our home for the next year was a triple wide trailer. Today we have a comfortable, spacious facility with easy parking and a drive thru window to serve you. Come in and see us today for more information about Ocala medical equipment and our Ocala pharmacy services.